Featuring a metal Mesh Grille is the best way to replace a mundane factory grille and add a distinguished upgrade to your vehicle. It's elegant,luxury yet affordable.
This Diamond Mesh Grille is woven from 304-grade Stainless Steel Wire which is never rust, mirror like polished, triple chromed and woven wire mesh style. The Mesh Grille is high quality and solid stainless steel can give you complete protection of the car front.
We have 2 different sizes of Mesh Grille: 1.8mm and 2.5mm diameter wire. Also the diamond hole of 2.5mm mesh is bit bigger than 1.8mm one. Please check the pictures below: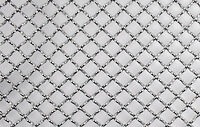 1.8mm diamond wire mesh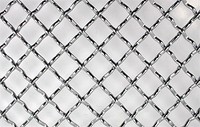 2.5mm dimond wire mesh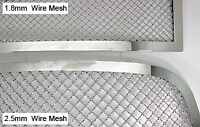 Comparison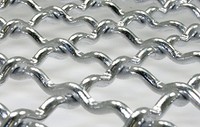 Toughest material
Most of our Stainless Steel Mesh Grilles bolt on in minutes, with no cutting, drilling or other modification. Each Grill designed for exact same model. Perfect fitment!
Our Mesh Grille is definitely not something you'll see around everyday! A huge inventory about mesh grille combo is now available!
Click here
visit all mesh grille products
Guide created: 03/25/09 (updated 03/21/13)